Here at Hillfield Animal Home, one of the issues we see time and time again is the dreaded 'skin condition'. At any one time, we can have at least 3 or 4 dogs with some varying degree of skin issues…and this is almost always the reason they arrive in our care.

An example of this is Shep. A delightful German Shepherd Dog who arrived with us after his owners just couldn't keep up with the issues he was having with his skin. It is suspected that his issues began as a pup and were left to progress a lot further than they should due to a lack of veterinary attention. In this situation, if immediate attention was sought it could have been solved relatively quickly. Unfortunately, this wasn't the case for poor Shep and his condition deteriorated rapidly.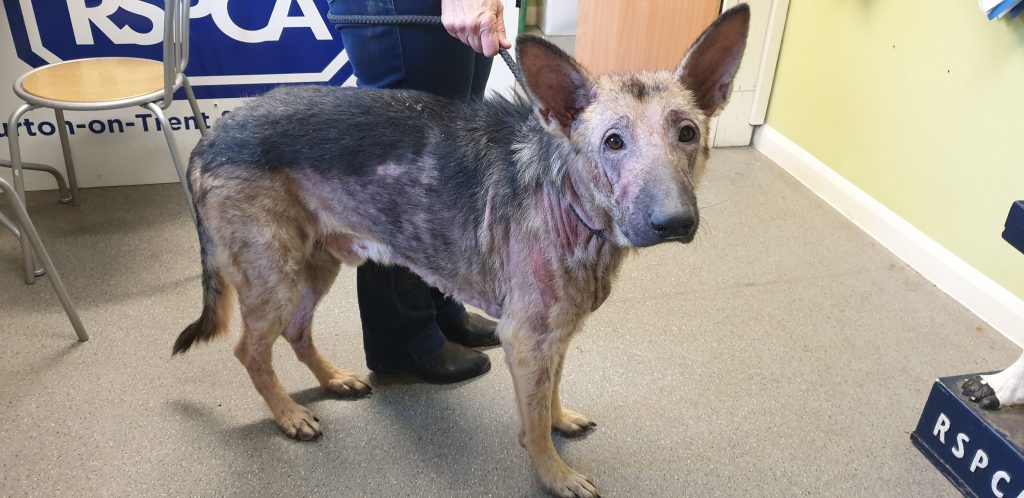 After concerns were raised and an inspector visited, Shep's owners were advised that he needed immediate treatment (ordinarily a form of steroid and some special shampoo etc) The inspector informed the owner that they would be back to check on Shep's welfare in a certain time frame and that they would expect to see improvement in his condition. Sadly, upon their return he had deteriorated further and the owners agreed to sign him over into RSPCA care.

Luckily for Shep, when he arrived here he was immediately seen by a vet and prescribed the treatment he needed (including his much loved baths in his medicated shampoo). As you can see, 2 year old Shep recovered really well and was actually re-homed on 28/11/2019!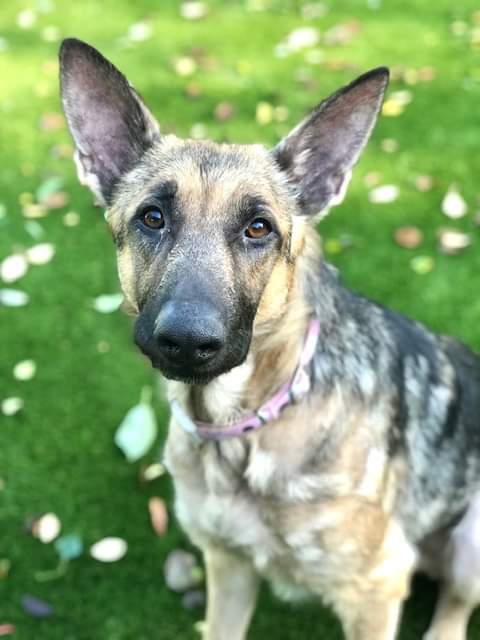 When you 'acquire' an animal from a private seller, breeder or a dreaded online selling site, you cannot be sure of his/her medical issues. Every animal that comes into an RSPCA branch is health checked, treated and rehomed with 100% openness about any issues it may or may not have. We can tell you how to help him/her and what the likelihood is that he/she will need medical treatment either ongoing, or in the future. All cats, dogs and rabbits are also neutered, vaccinated, microchipped and flead/wormed prior to their adoption, giving them the best start possible to their new lives!